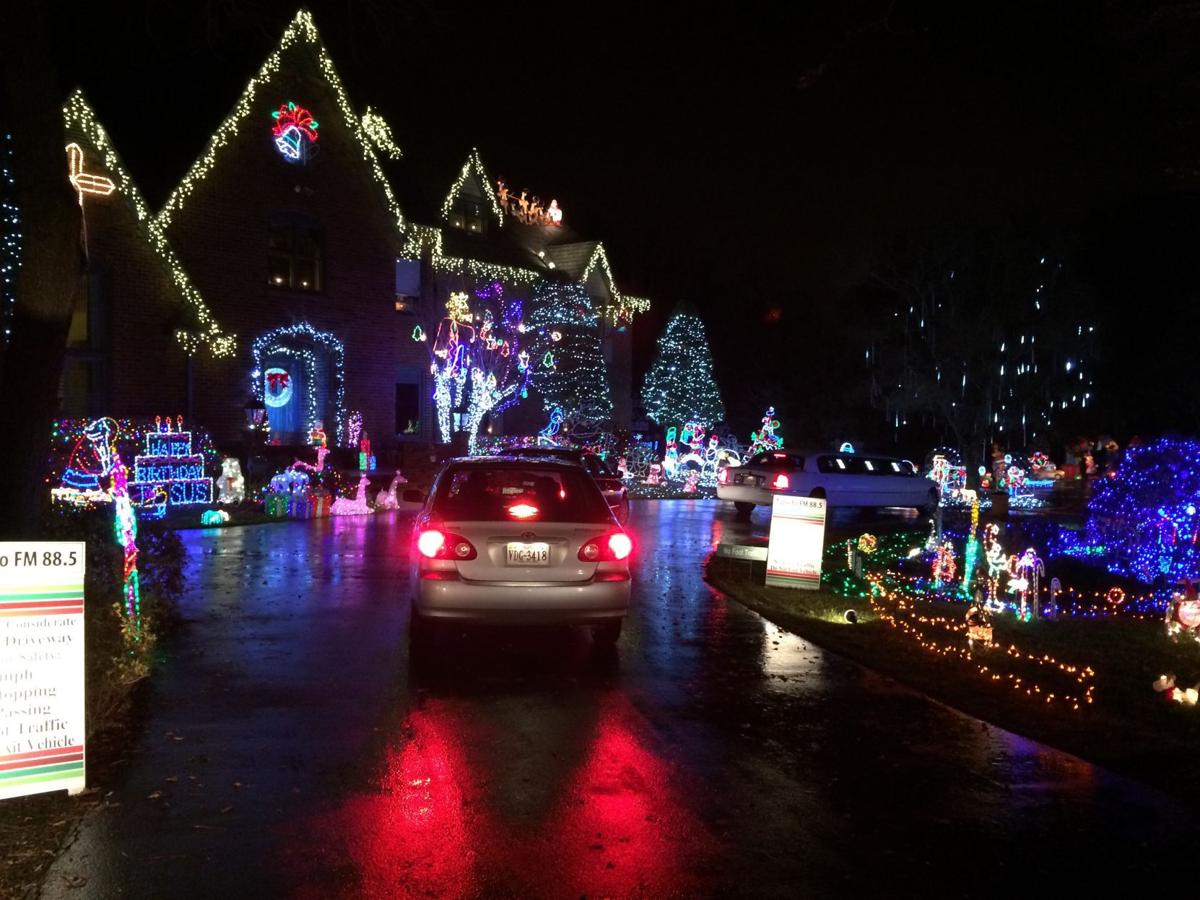 It's hard to believe, but starting tomorrow, Thanksgiving Day, we are officially in Tacky Lights season.
Roughly half the houses on the RTD Tacky Lights list light up over the Thanksgiving weekend. The other half will wait until Dec. 1 to flip the switch, along with downtown Richmond's Grand Illumination.
We're here to get you fully prepped to make the most of your Tacky Lights season.
Besides the Phifers being featured on ABC's "The Great Christmas Light Fight," here's what else you need to know:
There will be a fewer lights in the Richmond Tacky Lights firmament this year. Several top houses are going dark.
The North Side will lose some bright lights on 1925 W. Laburnum Ave. The owner had some renovations done and is taking the year off. He hopes to return next year.
The Summerleaf Christmas Show in Chesterfield County is taking the year off. The synchronized light show with more than 40,000 lights and its own radio channel has become a staple on the Tacky Lights Tour.
4610 Packard Road is hanging up the lights this year. Homeowner Rick Hayes suffered a heart attack last year and decided to retire at age 75. He participated in the Tacky Lights tradition for 35 years.
The Howdyshell home at 8009 Summerbrooke Court in Chesterfield is not lighting up this year due to health issues. The gingerbread home with a flying reindeer set leading up to "Happy Holidays" on the roof has been a tacky lights favorite.
2100 Rosewood Ave., a Richmond regular especially for downtowners, will not be lighting up this year due to health issues.
River Road returns
But fear not, other homes are making a triumphant return to the list.
The Whitlocks, who were traveling overseas during the holidays last year, will be back on the tour.
"We are very happy to be back to full illumination this year," Margaret Whitlock said.
The Whitlock home at 8720 River Road has a massive display of 250,000 lights.
During the holidays, the Whitlocks open their gates and invite visitors to drive through their display, which features a life-size Nativity, a gingerbread playground, snowmen, bears, penguins and much more.
Santa will be stopping by several houses on the Tacky Lights list throughout the season, handing out candy canes or taking pictures with kids.
The Live Grinch, aka Brett Aliotti, dresses up in a full Grinch suit and appears outside his brightly lit home at 1411 Pennsylvania Ave. on select nights in December. He will be appearing Dec. 8-9, Dec. 15-16 and Dec. 22-23.
Santa also will be visiting the following homes:
3531 Bellbluff Drive, from 6 to 10 p.m. Dec. 16;
10120 Idlebrook Drive, from 6 to 7 p.m. Saturdays; and
10154 Carol Anne Road, on Saturday nights during the season.
---
Houses lighting up over Thanksgiving weekend:
10120 Idlebrook Drive (hopefully)
236 N. New Ave
1411 Pennsylvania Ave. & the Live Grinch
12618 Dawnridge Court aka 'Christmas Court', will reveal their new theme
1315 Walton Creek Drive
Source:-.richmond