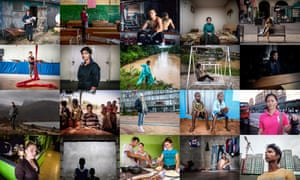 When Elvira arrived at Heathrow in 2014, she thought she had escaped the abuse she'd faced as a domestic worker in Qatar. Yet the exploitation the Filipino woman was about to suffer would surpass anything she experienced in the Middle East. The 50-year-old was taken to a luxury flat in Kensington, where her boss, the sister of her "madam" in Qatar, made her work 20 hours a day, allowing her only one piece of bread and no wages. She was trapped in a life of servitude, while metres away central London bustled with shoppers.
More than 200 years since it was abolished, slavery is thriving. The UN's International Labour Organisation estimates that 21 million people around the world are trapped in some form of modern slavery. In many cases, the physical shackles of the past have been replaced by less visible but equally effective forms of coercion and control: a worker on a factory line crippled by recruitment debts he or she cannot pay back; a man on a construction site in a foreign country without his passport or wages; a woman selling drugs on a roadside threatened with beatings and rape if she doesn't earn enough. Dig deep into the supply chain of the world's major commodities, and you'll find instances of slavery. From the food we eat to the phones we use and the clothes we wear, its influence is pervasive.
Record numbers of people are fleeing violence and poverty, and traffickers are ready to exploit them. The International Office for Migration believes 70% of migrants arriving in Europe by boat have been victims of human trafficking, organ trafficking or exploitation. In the UK, the government estimates there are 13,000 people trapped in slavery, working in hotels, care homes, nail bars and car washes, or locked in private houses that have been turned into brothels.
"As a business model, slavery is a no-brainer," says Siddharth Kara, an economist and director of human trafficking and modern slavery at Harvard's Kennedy school of government. "It's a low-cost, low-risk business that generates huge profits. To be two or three centuries on from the first efforts to eradicate slavery and still to have it permeating every corner of our economy is a damning indictment of our failure to tackle this highly lucrative criminal industry."
In London, Elvira managed to make a bold escape, waiting until her "employer" was taking a nap before running to a nearby church for sanctuary. She is still waiting for justice. Much exploitation goes unpunished and unrecognised: data from the US State Department shows that in 2016 there were only 9,071 convictions globally for forced labour and trafficking offences.
To get a picture of what slavery looks like today, we talked to people all over the world who have experienced it first-hand. Their stories, which show how quickly one can become trapped and exploited, give an insight one of the biggest human rights challenges of our time.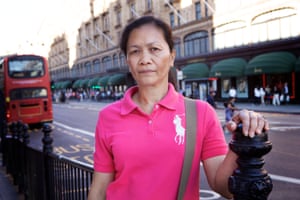 [Source"timesofindia"]