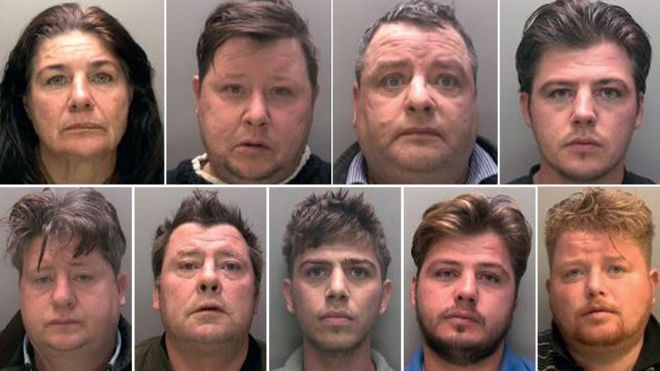 One victim, whose ordeal spanned more than 25 years, was made to dig his own grave.
The head of the family, Martin Rooney Senior, was jailed for 10 years, while two of his sons were each jailed for more than 15 years.
The traveller family were described as "chilling in their mercilessness".
More on this and other stories from across Lincolnshire
The case at Nottingham Crown Court was part of Lincolnshire Police's Operation Pottery investigation, one of the largest investigations of its kind.
The Rooneys' victims were beaten and left without running water or toilet facilities at the Drinsey Nook site in Lincolnshire.
Beaten, abused and made to dig own grave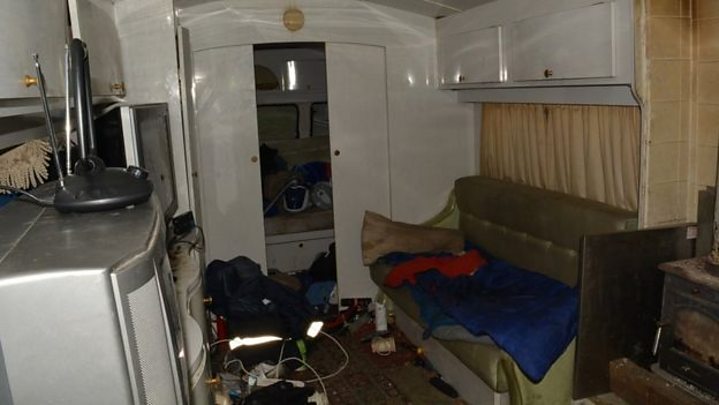 Sentencing Martin Rooney Senior, Timothy Spencer QC said: "You brought up your sons in a criminal culture."
The judge also compared the squalid lives of the victims to the lavish lifestyle the family enjoyed.
"It was like the gulf between medieval royalty and peasantry," he told him.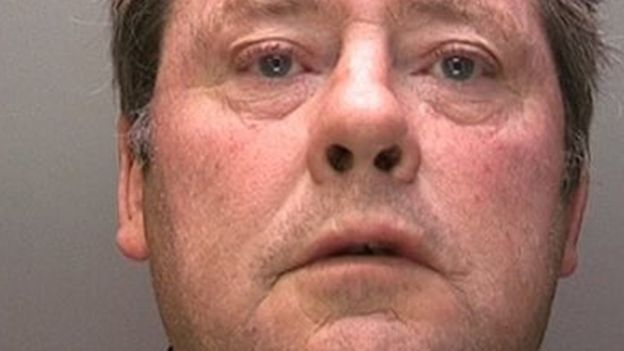 Ch Supt Chris Davison, of Lincolnshire Police, said: "The victims will never get the years back that were taken away from them but I hope this provides them with some comfort that justice has been served and demonstrates that we will do everything in our power to try and stop others suffering in the ways that they did."
Mr Davison said there were potentially other victims of modern slavery in the UK and that the force "would not rest on this result".
"We are exploring five active investigations and we will continue to put any victims at the very heart of our investigations," he added.
Police began operations against members of the Rooney family in September 2014 when seven warrants were executed in Lincolnshire, Nottinghamshire and London.
A number of victims were found and the UK Human Trafficking Centre concluded 18 men had been illegally brought to the sites.
The victims were all described as vulnerable adults, aged between 18 and 63, who were often homeless and had been picked up by the defendants from across the UK.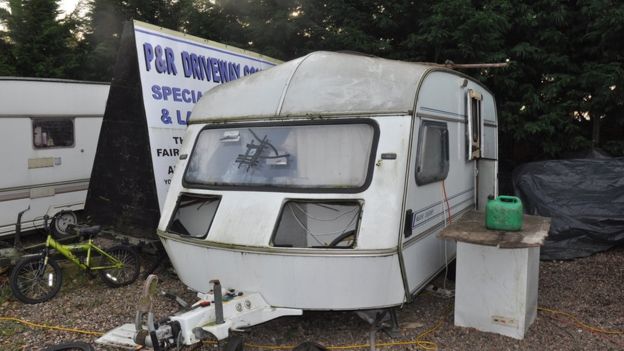 ["Source-timesofindia"]