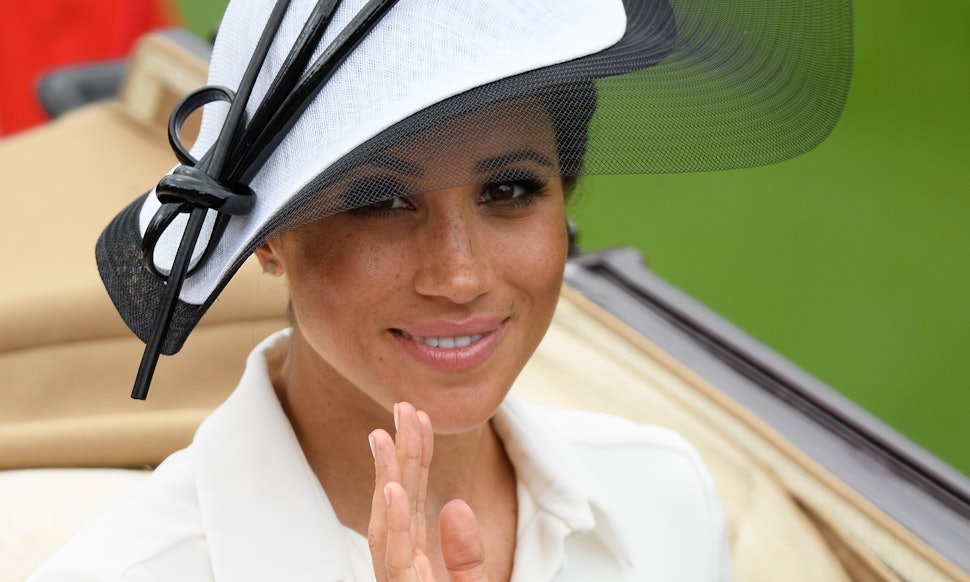 A month into officially being a royal and she's already making history. Meghan Markle is the first royal nominated for a Teen Choice Award, which audiences learned when the 2018 Teen Choice nominees were revealed last Friday, June 22. Markle was nominated for Choice Style Icon. This means every teenager on earth better vote to see if she'll actually attend to accept the honor (should she win). Seriously, even a three-second video message would suffice. A snippet of her breathing or blinking would suffice. But will it actually happen?
Voting has officially begun on the Teen Choice site, where Markle is casually referred to on a first-name basis as "Meghan, Duchess of Sussex." Her fellow nominees (those of which are referred to by their full or stage names) are Blake Lively, Chadwick Boseman, Harry Styles, Migos, and Zendaya.
Markle's been viewed as fashion royalty even before she tied the knot with Prince Harry on May 19. She's definitely got some stiff competition, but she also has a shot of taking this home. Which should have you wondering: Would she take it home? Where would she even put her super cool surfboard award? Would it throw off the decor passed down by her royal in-laws?