Laing O'Rourke has sold its Bison hollowcore precast concrete flooring business to materials group Forterra for £20m.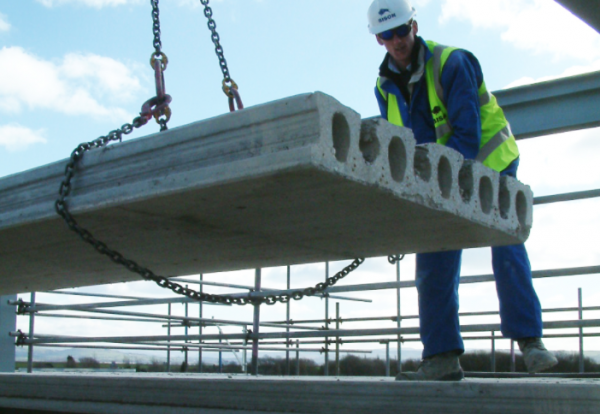 The deal includes a five-year commercial agreement for Forterra to supply hollowcore and other precast products to Laing O'Rourke.
Bison Manufacturing is based around a highly-automated manufacturing facility located at Swadlincote, Derbyshire, which was opened in 2006.

But recently the Swadlincote plant (pictured above) has been operating at little more than 50% capacity utilisation, leaving it running at a £1m loss on revenue of £23m.
Laing O'Rourke's net book value for the business assets stood at £10m.
Earlier this year, Laing O'Rourke sold its Bison pre-cast business in Scotland to FP McCann, which ranks among the UK's largest manufacturers of precast concrete products, employing around 1,500 people.
Forterra said the deal created an immediate opportunity to take a leadership position in the UK precast concrete market, while also expanding its currently capacity-constrained business.
The Swadlincote plant is the largest and most technically advanced hollowcore manufacturing facility in the country with over £50m invested in advanced production in recent years.
The site includes a specialist precast facility capable of producing a wide range of bespoke precast concrete products.
Forterra chief Stephen Harrison said: "The acquisition is a unique opportunity to transform Forterra's precast business in terms of scale and capability.
"We are acquiring well invested assets while at the same time solving the capacity constraints on growth within our own business. We gain a well-respected brand and will attain a market leading position as we look to grow the combined business."
Forterra expects to generate a return on its investment in excess of its cost of capital by 2019 through efficiency improvements, proposed consolidation of production between sites.