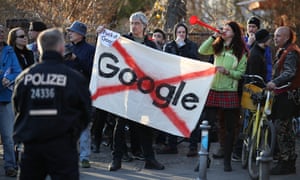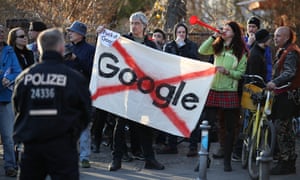 In the streets next to Görlitzer Park – an oblong patch popular with skaters, dog walkers and the odd drug dealer in the east of Kreuzberg in Berlin – you soon spot signs of contention about the newcomer to the neighbourhood. One is scrawled across a wall: "Fuck off Google."
Plans for the search engine giant's new campus have inspired the community to respond creatively to what they see as an existential threat. The local anarchist bookshop, Kalabal!k, holds "Anti-Google Café" sessions twice a month, and since last year one of the burgeoning activist groups has been distributing a newspaper entitled Shitstorm: Against Google, Displacement and Tech Dominance.
The Google campus's future location is a large former electrical substation or Umspannwerk, which is currently hired out as an event space. Although the opening date was initially announced as September 2017, it has since been pushed back to autumn this year. It will be the company's seventh campus worldwide.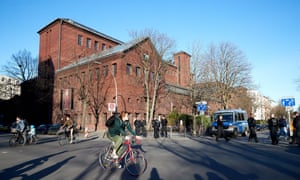 Google's sites in London, Madrid, Tel Aviv, Seoul, São Paulo and Warsaw (in a converted former vodka distillery) are hubs for entrepreneurs, providing workspace for startup founders as well as networking and educational events.
A new Berlin campus could be seen as fairly innocuous – there are plenty of media and tech companies using the Umspannwerk, and Google already has an office in the neighbouring district of Mitte. But Google's plans have been met with lively activism. The company has stumbled upon existing tensions over the displacement of local businesses, artists and long-term residents by rising rents and gentrification, while its high-profile brand is seen as a symbol of the economic and possibly cultural change still to come.
"I think Google were surprised that they came up against opposition," says Stefan Klein, a local activist with the GloReiche neighbourhood group at one of their twice-weekly open sessions. After work in the evening, he and his colleagues offer advice to residents with concerns about housing in their area. As he speaks, a man walks in with a letter from his landlord that he would like them to help explain – concerns about being evicted, or squeezed out, are common.
They are a stone's throw from the campus site on nearby Ohlauer Straße. "Everywhere else they've opened a campus they've been met with applause," says Klein. "Perhaps gentrification has already happened, like in London, or the city is crying out for it, like in Warsaw, Poland, but here in Kreuzberg people are not so immediately convinced."
A Google spokesman in Berlin says that the company has spoken to residents about their concerns and is incorporating their feedback into its plans. "We live in Berlin ourselves, we understand the concerns of neighbours about gentrification and know how Kreuzberg has been developing in recent years."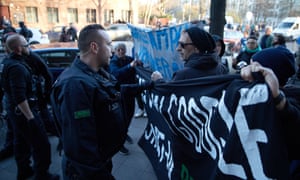 Berlin's maturing tech scene makes the city an obvious choice for Google. It already has a partnership with the co-working space Factory, which is opening a new site nearby, Factory Görlitzer Park, at which it expects to host 10,000 members. Startup founders are attracted to the city's vibrancy, creativity and international mix.
But the boom in new companies and immigration has correlated with rent increases of almost 70% between 2004 and 2016, according to a report last year, with the trendy Friedrichshain-Kreuzberg borough among those seeing the steepest rises. In a city where 85% of residents are renters, the issue is at the forefront of local – and national – politics. A demonstration this April against "rent madness" in the capital attracted thousands of protestors (13,000 according to police, but 25,000 according to Klein).
"Activists and organised tenants' groups had been working on the issues of gentrification, displacement and privatisation of public space for a while, so when Google decided to move into the area, we were already organised," says Konstantin Sergiou, a member of Bizim Kiez, another neighbourhood campaign group. "The Google campus was one of those things that came to the forefront – it hinted towards the development of urban change that has proven to be so problematic elsewhere, such as in San Francisco."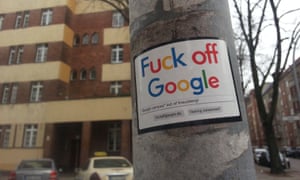 ["Source-gsmarena"]