A Hotpoint refrigerator is the suspected cause of what the New York Times is calling Britain's deadliest fire in a century, the Grenfell Tower fire in London, which killed at least 79 people earlier this month. Fire investigators are still examining the refrigerator to see what sparked the fire but have asked anyone who owns the European-made white Hotpoint FF175BP or graphite Hotpoint 175BG to contact Hotpoint.
The bottom-freezer refrigerators, which were not sold in the U.S., were made between 2006 and 2009, and then discontinued. In that period, 64,000 models were sold, though it's unlikely that all are still in service. The refrigerators were made by the Italian company, Indesit, which was acquired by Whirlpool in 2014.
"We are working with the authorities to obtain access to the appliance so that we can assist with the ongoing investigations," said Kristine Sherman, Whirlpool's senior manager of global media and public relations. "Under these circumstances, we are unable to speculate on further details at this time. We are addressing this as a matter of utmost urgency and assisting the authorities in any way we can. We will provide additional updates as our investigations progress."
Refrigerators are one of the leading causes of kitchen fires after ranges and microwaves. Consumer Reports analyzed appliance fires in a 2012 report, "Appliance Fires Pose a Safety Hazard." Experts told us then that as appliances become more complex, more things can go wrong.
Refrigerators run continuously, and once the electrical components catch fire, plastics in the rest of the unit provide more fuel. (Complicating matters in Europe, regulations allow manufacturers to use flammable refrigerants, though, again, there is no indication yet as to how the Hotpoint appliance caught fire.)
From 2006 to 2010, the latest statistics available for the U.S., refrigerators and freezers were the cause of 1,710 home structure fires that resulted in two deaths, 19 injuries and $23 million in property damage. Typically the fires were caused by the relay switch short-circuiting or the lightbulb remaining on when the door was closed, according to the U.S. Fire Administration's National Fire Incident Reporting System.
"Appliance fires strike without warning," says Don Huber, director of product safety at Consumer Reports. "The best defense for consumers is to register new appliances so they can be notified of any safety recalls or other problems." For appliances already in use, you can check the list of U.S. product recalls continually updated by the Consumer Product Safety Commission (CPSC).
The Hotpoint FF175BP and FF175G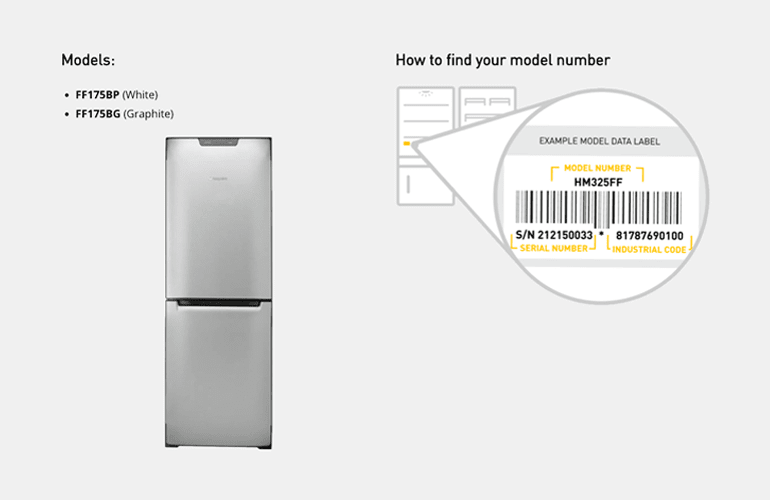 [Source"timesofindia"]